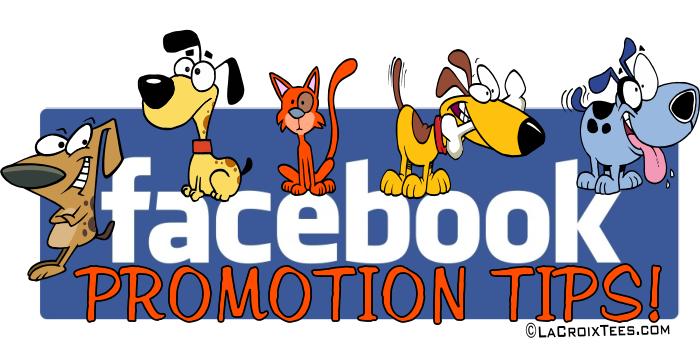 Facebook Promotion Tips for Animal Rescue Groups and Shelters

Introduction
If your group is not actively using Facebook to reach new fans, supporters, potential fosters, and potential adopters... you are missing a huge opportunity.
Some groups focus all their online efforts on their website... but a website is a "passive" form of marketing. What do we mean by this?
Imagine you own a store, in a high traffic mall. If you sit in your store, behind the counter, you are marketing your goods in a passive way. You are waiting for customers to "decide" to come to your store, and walk through the doors.
On the other hand, if you were to print off coupons, or a flyer highlighting some of your products, step out in front of your store, and hand these flyers/coupons to the many, many shoppers walking in the mall, you would be doing "active" marketing.
OK... you are a rescue group with a website. You have something to say, or a chip-in or other fundraiser to promote, or an immediate need for some new fosters... so you post this on your website... and wait. And wait. And wait for people to visit.
Contrast that with those who have active pages on Facebook. When you post on your FB page, the post goes out to your fans newsfeed pages. When they are looking though their newsfeed to see what their friends are posting, they also see your post. They did not have to "decide" to visit your website, or even your FB page for that matter. It is an "active" form of marketing.
Facebook has many quirks, and some strategies (to gain maximum exposure for your group) are not that obvious. This training program is geared towards anyone who is an administrator for a Facebook page for a Rescue or Shelter.
---
Need More Help with your Facebook Page?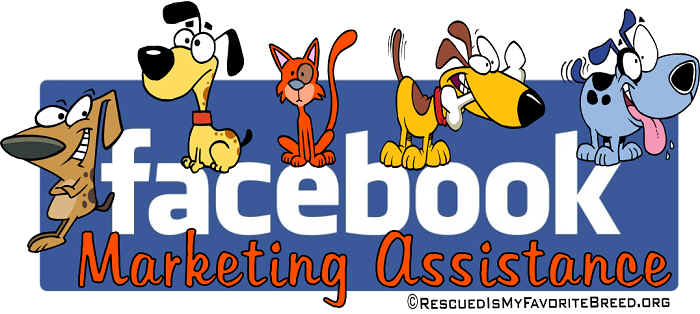 Tired of Paying Facebook to Reach Your Fans?
Need Help Attracting New FB Fans/Supporters?
Want to put your FB Page on "auto pilot"
so you can spend more time helping animals in need?
We Can Help! - Click Here For More Info