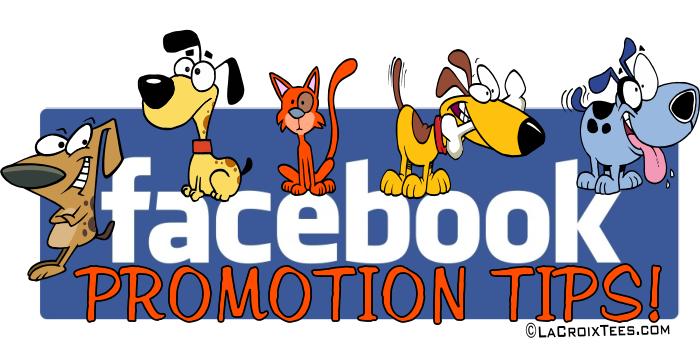 Facebook Promotion Tips for Animal Rescue Groups and Shelters

Where Are You???
Our goal was not to make this a course focused on our "pet peeves", but we do like to share our findings and frustrations... after all, we approach all new Facebook pages just like any new fan would.
Take for instance, our Animal Rescue Directory.
We are always on the lookout for new groups to add. Our directory is a state-by-state listing of all Rescue Groups and Shelters.
In other words... if there is a Rescue or Shelter in the USA, we want them in our directory. To make things even easier, we like to include the city or county name in the listing... again, to help people find resources near them.
We are truly amazed at the number of groups that make it difficult to find out WHERE they are located. We understand that many groups do not have a physical location... but we are not talking about addresses. We run across pages all the time where there is no indication of which state they operate in, or if the state is known... no indication of which city or area they are in.
Here is our process.
First... if we stumble upon a page on Facebook, representing a Rescue or Shelter... we check to see if that group has been added to our directory.
Most groups list the city and state they operate out of... many do not.
If the group happens to have a name that indicates the state, it is obvious.
If not, we click on the Facebook "about" or "info" tab to research further. Often, there is absolutely NO info indicating "where" the group operates out of.
If we are lucky, there is a link to a website... but even that is no guarantee of info.
Clicking through to websites often yields plenty of info about the rescue, but still no indication of where they are located. We look for an "About Us" page... a "What We Do" page... anything that may indicate where the group is located.
We will click on the "Contact Us" page, to see if maybe a there is a mailing address, but often, there is simply an online form to submit questions.
Heck, we will even download adoption and foster applications, in hopes there is an address listed on there (i.e. where to mail the form)... but often, these are simply online, electronic forms with no address on them.
OK... STOP!
When I say that we have to do this for many groups... I am not kidding.
We go through all this work because we are on a "Mission" to add this group to our directory, and will not stop until we have figured out where this group is.
But WHY should it be so difficult?
What about the casual web or Facebook surfer that stumbles upon your page?
Don't ASSUME they know who you are, where you are located, what you do... etc...
If you have more Adopters and more Fosters than you know what to do with... fine... maybe being a "stealth rescue" is the way to go.
On the other hand, if you want more adopters and more fosters and more supporters... at minimum, you should let them know WHERE you operate.
Also... even if you conduct operations throughout your entire state, you should still give a general location, if possible. Especially if you live in a large state.
Again... look at this from the perspective of someone finding your page for the very first time. There may be people from "your own backyard" coming across your page that have never heard of your group. If they find out you are close to them, they may want to "Like" your page, get involved, volunteer, foster a pet, etc...
If they have no clue of your location... they will probably just pass on by.
I am truly amazed when I see posts on a group's Facebook page, from a fan, saying "Where are you located"... then come back a few weeks later and there is STILL no location info added to the page.
The question... by one of your fans... was a big hint that maybe the info on your Facebook page and/or Website, was lacking.
For every 1 fan that asks that question... there are dozens more that don't...
and just move on.
Lastly... I do understand that there are regional rescues that cover a large area and operate with a network of foster homes. That is fine, and we often list these groups under several states. But even with these groups, there are good and bad ways to provide information to your "brand new" or "soon to be" fans.
Seeing things like this on an "Info" page:
Beagle Buddies rescues and adopts out Beagles in Eastern Oregon, Idaho, and Montana through a network of foster homes. If you live in these areas and would like to learn more about adopting a pet, becoming a foster, or simply helping out in one way or another... please drop us a line. We'd love to have you as part of our "family".
Is awesome...
Making your visitors guess, or assume, or "hunt for" info... is not.
---
Need More Help with your Facebook Page?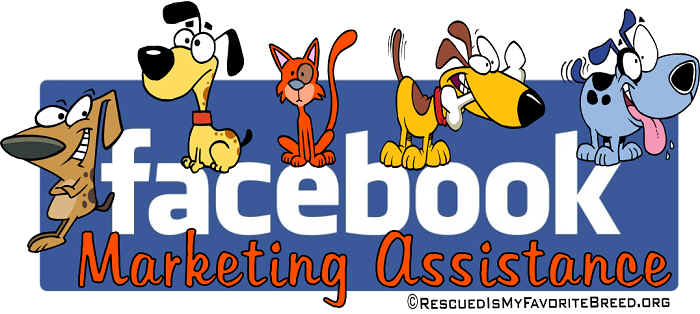 Tired of Paying Facebook to Reach Your Fans?
Need Help Attracting New FB Fans/Supporters?
Want to put your FB Page on "auto pilot"
so you can spend more time helping animals in need?
We Can Help! - Click Here For More Info